Simplifying Complexity in Entity Management
EntityKeeper simplifies the way you manage your entities and org charts while reducing manual errors. Easily organize corporate data, visualize ownership structures, store unlimited documents, and manage important filing dates with one secure solution.
Your Secret Weapon to Entity Management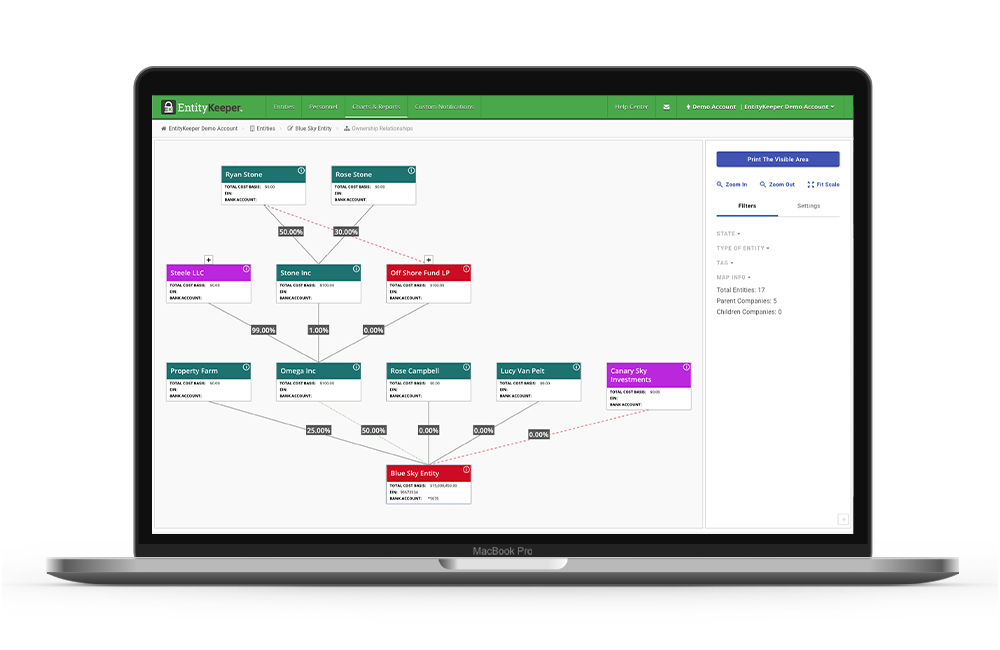 ✓ All of Your Entity Data in One Single Location
✓ Robust Functionality to Build Complex Org Charts in Minutes
✓ Secure Access Control & Deadline Alerts to Ensure Compliance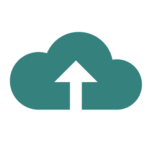 Centralized Database
Quickly manage and access business entities and compliance data in real-time. Remove manual processes and reduce risk with one single point of truth.

Organizational Tools
Easily create and visualize ownership data, valuations, and relationships between entities. Create custom cap tables to effortlessly manage owners, numbers of shares, current equity value, and more.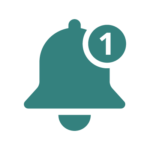 Tracking & Notifications
Track compliance due dates and receive alerts via automated email notifications so you can avoid late fees and other penalties.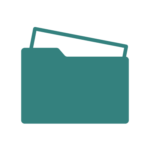 Corporate Services
Our customers see an average 30-40% reduction in costs when they file with EntityKeeper.
Featured Client
"Before going with EntityKeeper, all entity information was kept in an Excel spreadsheet and shared via Dropbox. Now our process is a lot simpler when it comes to storing and referring back to documents after they have been filed."
Stephanie Torres, Operations Manager, The Stone Group